Team Bios
GREEN ARROW FINANCIAL is a full-service financial planning and wealth management boutique that serves clients nationwide, backed by Northwestern Mutual. Working together, our team of GREEN ARROW advisors will serve as trusted partners on your financial journey, providing comprehensive, solid advice to help positively transform your future.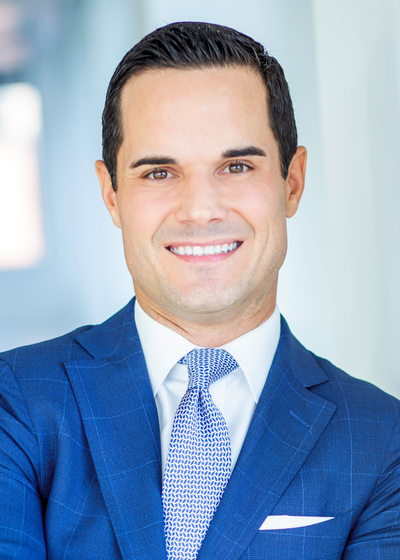 Randolph Shingler, CFP®
Wealth Management Advisor
Office 202-403-2576
Fax 202-380-9558

Randolph is the Senior Wealth Management Advisor for GREEN ARROW FINANCIAL.  For more than fifteen years, Randolph has been working side-by-side with his clients to construct comprehensive financial plans that are customized to his clients' unique needs and goals.  His extensive experience, results-oriented philosophy, and long-standing commitment to his clients are integral to the success of his practice.   
Randolph has earned the Certified Financial Planner® (CFP®) designation, as well as the Series 7, Series 63, and Series 65 registrations with FINRA and various state-specific insurance licenses. 
Randolph earned a Bachelor of Science degree from University of Arizona, majoring in Finance.  A native of the DC area, he lives in Capitol Hill with his wife and daughter.  In his free time, he enjoys marathons, triathlons, golf, hikes, and outdoor adventures.
How can Randolph help you? 
He provides written financial plans to help you measure, monitor, and meet your financial goals.
He provides personalized and professional management of financial assets to help you grow your wealth.
He provides retirement advice, including strategies on saving and investing as well as on income distribution planning, to help prepare you for a successful retirement  
He serves as a sounding board for major financial decisions. 
He conducts a comparative analysis of benefits and compensation packages to help you evaluate employment offers.
He provides access to a broad network of experts that provide advice on taxes, estate planning, and other matters.
Katie Anderson
Associate Wealth Management Advisor
Office 202-600-7108

Katie is an Associate Wealth Management Advisor at GREEN ARROW FINANCIAL. As Director of Investments, she serves as an expert in strategic investment planning and portfolio management.  Katie holds Series 7 and Series 63 securities registrations with FINRA, as well as various state-specific Life, Health, Long-term Care, and Variable Annuity licenses. 
Katie helps clients navigate the uncertain financial markets and develops creative and customized investment strategies designed to grow clients' assets and help improve their overall financial well-being. 
She earned a Bachelor's degree from Haverford College, majoring in Political Science with a focus in Business Ethics, and remains the college record holder for the mile and 800 meter runs. Katie is a proud native of Swarthmore, Pennsylvania. She and her husband, Lee, live in Old Town Alexandria with their golden retriever, Kira.  They enjoy traveling the globe and recently traveled to South Africa, Zimbabwe, and India.
How can Katie help you? 
She oversees strategic portfolio management (investment trading, re-balancing, cash reserve, and replenishment).
She advises on asset allocations and re-balancing of outside accounts such as 401(k) Plans and 529 Plans.
She develops and prepares your Personal Financial Planning Analysis. 
She develops strong client relationships. 
She processes rollovers and transfers of assets.
She opens, processes, oversees, and services all new and existing investment accounts.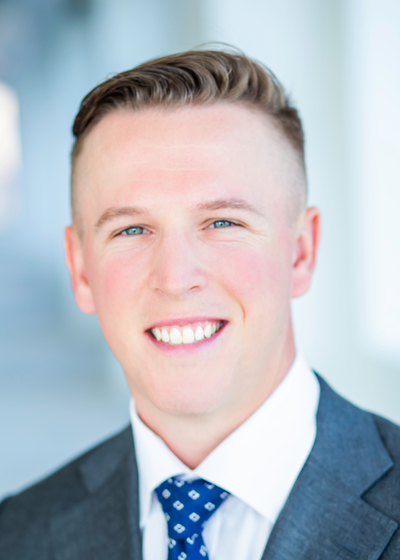 Brandon A. Moore
Associate Wealth Management Advisor
Mobile 952-452-6112

Brandon is an Associate Wealth Management Advisor at GREEN ARROW FINANCIAL. As Director of Insurance, Brandon focuses primarily on insurance planning and is the point-of-contact for all insurance-related services. He holds Series 7 and Series 63 securities registrations with FINRA, in addition to various state licenses for Life, Health, Long-term Care, and Variable Annuity.
Brandon works closely with clients to protect their financial interests, and their families' well-being, by making sure that they are covered when unexpected events occur in their lives.  
He earned a Bachelor's degree from Dowling College, majoring in Finance. A competitive golfer (+3 USGA index), Brandon previously worked for five years as a PGA ProGolf Professional at Medalist Golf Club and Congressional Country Club, among others.  A die-hard Minnesota sports fan, Brandon was born and raised in Minneapolis.
How can Brandon help you? 
He is the point of contact for all new clients (investment and insurance) and helps develop the initial relationship.
He collaborates with Randolph on insurance planning, underwriting, and operations.
He can answer questions related to servicing your insurance policies, annuities, and billing accounts.
He can walk you through the insurance application process.
He can help you initiate an insurance claim.
He can assist in creating your online viewing profile, electronic paperless delivery options, and navigating the client website.