Team Bios
GREEN ARROW FINANCIAL is a full-service financial planning and wealth management boutique that serves clients nationwide, backed by Northwestern Mutual. Working together, our team of GREEN ARROW advisors will serve as trusted partners on your financial journey, providing comprehensive, solid advice to help positively transform your future.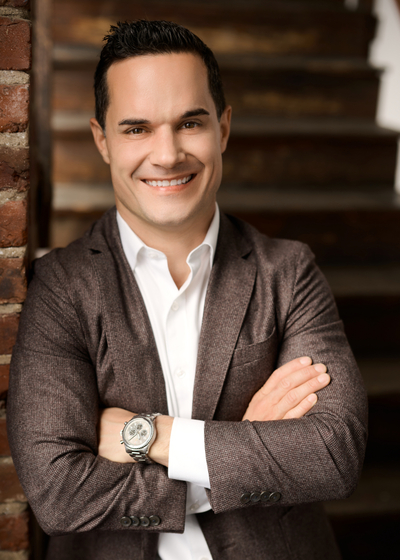 Randolph Shingler, CFP®
Wealth Management Advisor
Office 202-403-2576
Fax 202-380-9558

Randolph is the Senior Wealth Management Advisor for GREEN ARROW FINANCIAL. For more than 18 years, Randolph has worked side-by-side with his clients to construct customized, comprehensive financial plans to meet their unique needs and goals. His extensive experience, results-oriented philosophy, and long-standing commitment to his clients are integral to the success of his practice.   

Randolph is a fiduciary and CERTIFIED FINANCIAL PLANNER™ Professional, He holds the Series 7, Series 63, and Series 65 registrations with FINRA and various state-specific insurance licenses. 

How can Randolph help you? 
He is an expert with Equity Compensation, creating strategies to maximize the value of your employer stock, while minimizing the tax impact.
He conducts comparative valuation analysis of benefits and compensation packages to help you evaluate employment offers.
He is an expert on Retirement Income Planning, piecing together the retirement puzzle to ensure you receive substantial retirement income that allows you to live your life to the fullest.
He creates written financial plans to help you measure, monitor, and meet all your financial goals.
He provides personalized and professional management of financial assets to help you grow your wealth as efficiently as possible.
He serves as a sounding board for your major financial decisions.
He leverages a broad network of experts that provide advice on taxes, estate planning, and other matters.
Randolph earned a Bachelor of Science degree from University of Arizona, majoring in Finance. A native of the DC area, he lives in Bethesda, MD with his wife and three daughters. In his free time, he enjoys golf, marathons, family hikes, and outdoor adventures.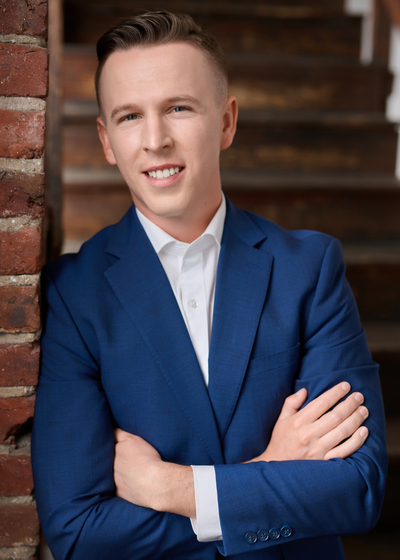 Brandon A. Moore, WMCP®
Associate Wealth Management Advisor
Mobile 952-452-6112

Brandon is an Associate Wealth Management Advisor at GREEN ARROW FINANCIAL and serves as our Director of Insurance. He works closely with our clients to protect their financial interests and their families' well-being, by making sure that they are managing risk appropriately – a key factor in creating "paramount" plans for our clients.  

He has earned the Wealth Management Certified Professional (WMCP®) designation, and holds the Series 7 and Series 63 securities registrations with FINRA. In addition, he holds various state licenses for Life, Health, Long-term Care, and Annuity.
How can Brandon help you? 
He can answer simple and complex questions related to your insurance policies, annuities, investments, and billing accounts.

He can walk you through the entire planning process.

He is the point of contact for all new clients and helps develop the initial relationship.

He collaborates with Randolph & Team on portfolio management, investment/insurance planning, financial planning design, etc.

Assist in creating your online viewing profile, electronic paperless delivery options, and navigating the client website.

He can help you initiate an insurance claim.
Brandon earned a Bachelor's degree from Dowling College, majoring in Finance. A competitive golfer (+3 USGA index), Brandon previously worked for five years as a PGA Teaching Professional at Medalist Golf Club and Congressional Country Club. A die-hard Minnesota sports fan, Brandon was born and raised in Minneapolis, MN.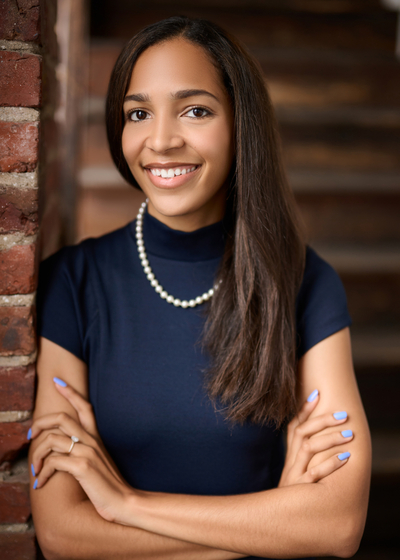 Keilah Sutton
Director of Operations and Client Service
Office 202-827-1629

Keilah is the Director of Investments at GREEN ARROW FINANCIAL. Prior to Green Arrow, she spent three years gaining investment experience and working with clients at an independent boutique wealth management firm. Keilah brings her financial planning background and excellent interpersonal skills to enhance our planning process and the overall client experience. This is good news for you, and there is no doubt that you will be interacting with Keilah at some point in the future.

Keilah is an Associate Wealth Management Advisor at GREEN ARROW FINANCIAL. As Director of Investments, Keilah focuses primarily on investment operations and is the main point-of-contact for any investment-related services. She is an expert in strategic investment planning and portfolio management. She holds the Series 7 and Series 66 securities registrations with FINRA. In addition, she holds various state licenses for Life, Health, Long-term Care, and Variable Annuity.
How can Keilah help you? 
She is the point of contact for all new client's investment needs and helps onboard them to our platform.

She collaborates with Randolph on investment proposals, strategic money movement, and equity compensation packages.

She can answer questions related to servicing your investment accounts, portfolio performance, and maxing out tax efficient strategies.

She is an expert in walking clients through the investment application and funding processes.

She can assist you with onboarding and navigating through the many innovative features of our online portal.
Keilah earned two Bachelor's degrees from George Mason University, in Finance and Business Management. Loving all things sports, she played field hockey while at GMU and immediately became immersed in the DC sports culture while living in Northern VA. She was born in Germany, has traveled all over the world, and loves swapping travel stories with clients.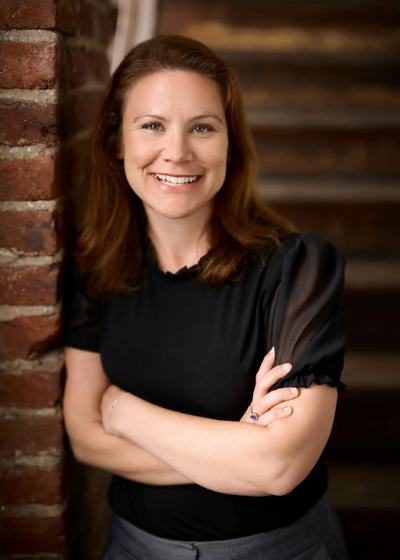 Allison Meyers
Associate Wealth Management Advisor
Office 202-602-6771

Allison is new to Green Arrow Financial and comes to us with 12+ years of experience in the financial services industry serving clients.  Her attention to detail uncovers opportunities, as she helps put plans in place to help families reach their lifelong dreams.
Allison holds the Series 7 and Series 66 registrations with FINRA and various state-specific insurance licenses. 
How can Allison help you? 
She thoughtfully creates customized planning analysis for our clients and has experience with using and explaining our analytical tools.

As your financial goals and life evolve, she will update your planning analysis to reflect this.

She is a virtual notary, and this comes in handy to save time so we can easily execute paperwork without you having to go anywhere.

She manages our concierge service for our clients, providing a truly personalized experience for you.

She assists new clients in navigating the online portal and mobile app.
Allison earned a bachelor's degree in Finance from University of Florida. She lives in sunny South Florida with her husband and their Maltipoo.